DLC CONFIRMED HOLY CRAP
No, not the free DLC we're getting tomorrow. DLC AS IN NEW CHARACTERS AND MAPS
YES
Okay, okay. Let me take a deep breath.
Alright, there are two DLC packs confirmed from the UK Nintendo Store site.
The first DLC pack will be released Novemeber 2014, and will have three new characters: Tanooki Mario, Cat Peach, AND LINK. YES. LINK FROM ZELDA. It will also include 4 new vehicles AND 8 new courses! Holy crap. And from the screen shots, I see a Blue Falcon and F-Zero stage!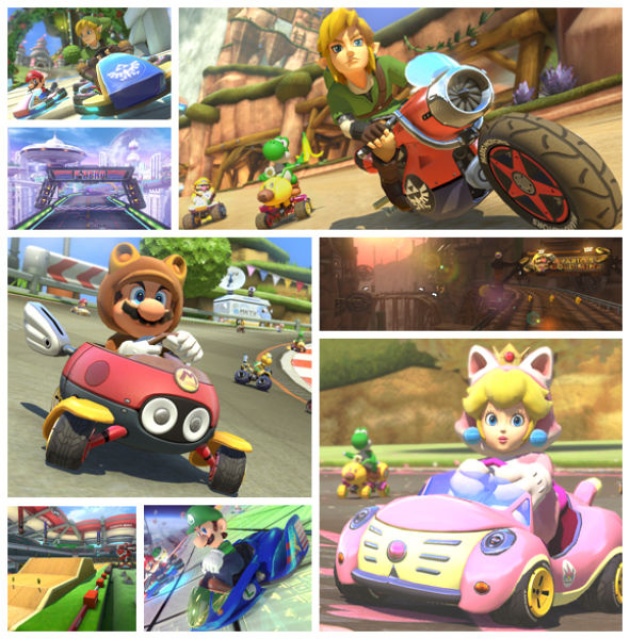 It looks amazing!
And then the second DLC pack will come out May 2015, and have three new characters, 4 new vehicles, and 8 new courses as well! The new characters being Dry Bowser, Villager from Animal Crossing, and Isabelle from Animal Crossing! Oh my god yeeeeeeeesssssssssssss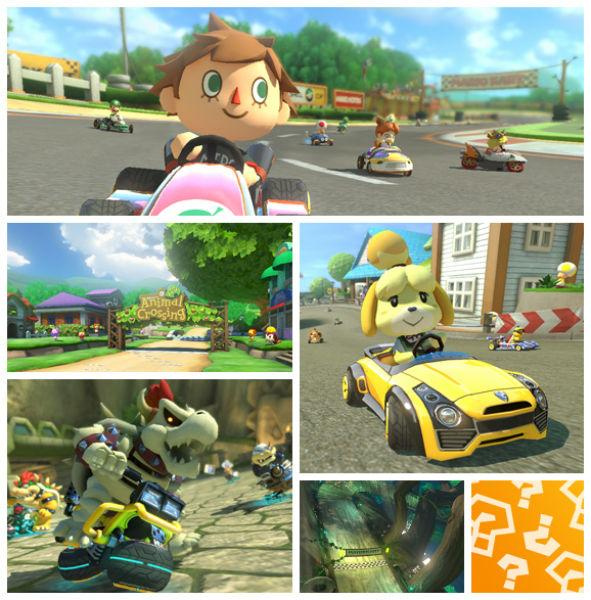 So it seems that Nintendo will try to keep up the support for MK8 for quite a while! What do you guys think?
Last edited by Nuke Kioh on Wed Aug 27, 2014 2:14 am; edited 1 time in total
I can easily sum up my reaction in one video:

The thing I'm happiest about though is that I finally get to play as other Yoshi (and Shy Guy) colors besides the plain green one, yay Blue Yoshi!
_________________
Best Pokemon Ever: :
Spoiler:

Iggy




Posts

: 8507


Join date

: 2014-07-02


Age

: 23


Location

: Robot Rebel Ranch



Using Powerups as playable characters? Was Metal Mario not enough?

I will admit, however, the Villager and Link races seem extremely interesting. Hell, if Sonic can go into Link and Yoshi's worlds within the Lost Hex, anything's possible.
_________________
Spoiler:
Well, Nintendo of America just touched on the reveal by stating that each individual pack will be $7.99 and the Double Pack will be $11.99.

I'd say that the double pack is a ridiculously great deal, considering your getting 6 characters, 8 new karts, and 16 new courses.

In fact, you'll be able to pre-order the DLC starting tomorrow!
I can't wait for when Nintendo starts releasing 10% of the game on disk and 90% of the game through DLC/micro-transactions. ...Why would you guys ever get excited about DLC? This shit is so insignificant it should have been on the disk. Now, before you say that 16 new tracks IS significant, remember that instead of making new tracks, Nintendo has been re-packaging the old tracks in a new light since DS. Maybe instead of remakes they could have actually had these tracks in game in the first place.
---
Permissions in this forum:
You
cannot
reply to topics in this forum