Page 2 of 2 •
1, 2
Hey guys. Just developed some drawings and a new lineup: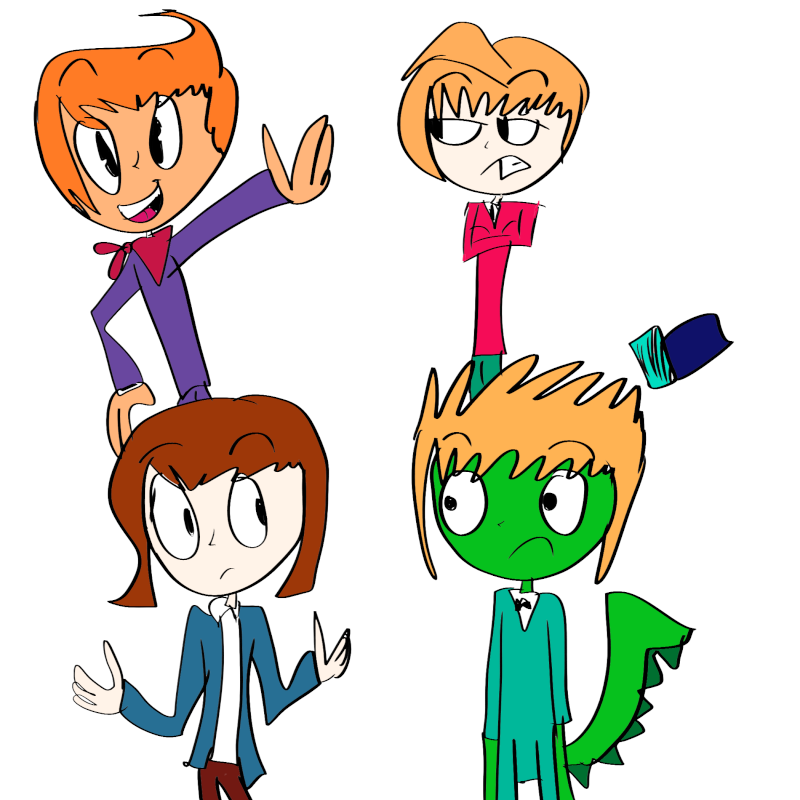 Just a group shot featuring Zookie Schneider, Sam Rosensky, Roy Sherwood and Gary T. Gecko together.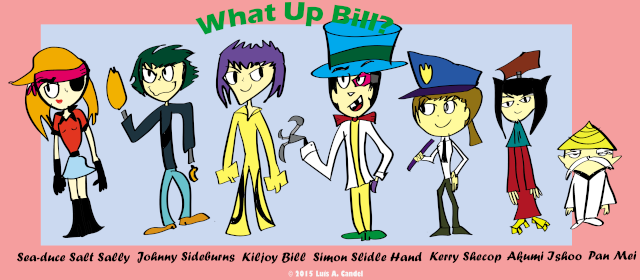 This is an adult/mature teen show idea called "What Up Bill?". It's mostly based on the Kill Bill movies that I loved so much and with combined elements of the gruesome graphics of Superjail (Slidle Hand is based on the Warden), the slapstick comedies of the Simpsons and some Samurai Jack-esque action. The show is about Kiljoy Bill nicknamed The Groomer, a narcissistic prankster and failed assassin who is one step above schoolyard bully as a threat. Bill escapes from the Hill Juvie Institute, is wanted by the warden and is out to get back at his victims.
Here are the character descriptions from the middle to the right: self proclaimed gangster prankster with swordskill and martial arts ability who is in between schoolyard bully and real threat, psychotic maniac warden / mysterious magician with robotic prosthetic exoskeleton, the overbearing goodie googie fight loving daughter of the warden, princess and daughter of an evil Japanese empress who organizes a 88 leagued shadow gang and an over-zealous cruel martial arts master. And on left: pyromaniac sicko with flame throwers for hands and a pirate-garbed murderer who tries to be sedusive but her big butt keeps knocking people out.
And... yes. That is a Dragon Ball scouter that Slidle is wearing. I try to base it off those monocles that people wear when they dress like that (I dunno see it in too much anime / dark games) but I thought it would be crazy if he used a Dragon Ball glass thingee instead.
Enjoy.
Page 2 of 2 •
1, 2
---
Permissions in this forum:
You
cannot
reply to topics in this forum