Should Gokua wear the "Kentucky Life" hat if he loses?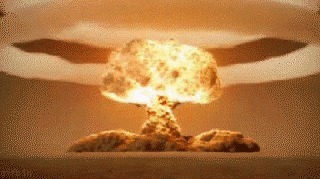 RINGADINGDING! WE'RE GOING THERMAL NUCLEAR!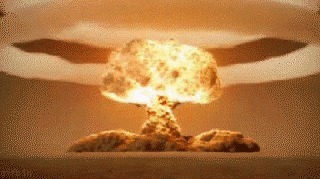 So, after my little tourney, of which I won. I decided that you losers can't handle, y'know
the real fighting games.
But some of y'all maybe saying "well what is smash then?" it's a party game for babies that's what! "So, Mario Kart isn't a racing game? I mean it has items, and-" Uh, UM, SHUT THE FUCK UP. The point is, the champion decides to play the loser's game, which I'll admit is not as easy as one might think. Tech has robot fuck buddy fucking my ass at 12 gigahertz per second, and we got Scams bestiality ninja licking my anus in more ways than one. So I will not deny, it's a challenge worth partaking in.
BUT
I'm not going to make that same mistake. I am going to destroy that smug blue inbreed motha fucka we call Gokua. This mother fucker, decides to come into my turf and then bails out because he fears my nipples! When he sees them he fears! He can't handle the sexy men! He can't handle the sexy women, he can only handle blue frogs, how appropriate.
WELL YOU KNOW WHAT GOKUA
instead of your blue frogs fucking me,
I'M GONNA TURN YOUR FRICKIN FROGS GAY WIT MAH DICK!
now, for those of you who haven't seen the glorious FightCade tournament. I will not give mercy. This ain't no turn taking bo-shit... That requires mathematics and thought, which y'know makes it a more mind stimulating ga-THE POINT IS, this ain't geometry anymo' IT'S TIME TO HIT THE GYM KIDS. You have to learn the concepts of timing and timing shit! So while yall kings in cock fight simulations, I am king in bare knuckle simulations, I'm just giving yall a fair warning
THAT YOU ARE ALL NOTHIN BUT FILTHY PEASANTS
. CAUSE I'm going to break AAAAALL the backs, especially Scams cause like his name
HE'S A FRAUD
and I am a god compare to his lily ass! SO. I advise yall to go spectate, or perhaps the join Efe's tounrament! To face muah, and to see me crush the competition as they gravel to my dick! It'll be worth the price of admission, so PEACE, well, actually, I prefer...
WAR
The Triad will rise!
Last edited by BrenHans on Tue Oct 04, 2016 11:36 pm; edited 1 time in total

Florida Hans




Posts

: 90


Join date

: 2014-07-01


Age

: 24


Location

: Earth




Efe Clemenza




Posts

: 74


Join date

: 2014-07-03


Location

: I'M AT SOUP



this wasa completely hilarious but FUCK YOU BREN YOURE A THOT

The Villain of Scams




Posts

: 170


Join date

: 2014-07-07


Location

: Grooseland



Yes I'm indeed a thot, I get money for sucking D and getting it in the A or the B if you please

but the ting is I'm not a cheap thot, nor am I, on what you are Scams a
Stupid hoe, youayouayoua stupid hoe!
-Nicki Minaj, the modern Socrates
Also Efe, that was nice of me, cause all I have been giving you was
MERCY.
So I played your "Super Smash Flash" and they got big names like Sonic, Mega Man, BUT
They couldn't get Wesley Snipes? I mean I can't blame him, I wouldn't want to be associated with mid 2000s spriters resource either! I guess the closest black guy they got was Sonic's brother Denim the pants selling hedgehog who took fencing classes back in high school. I got to admit Sega's pants selling simulators are quite underrated, but I don't need their mascot in Smash!
So I have a match between two icons, Mario vs Sonic, typical shit, AND WHAT DO I GET.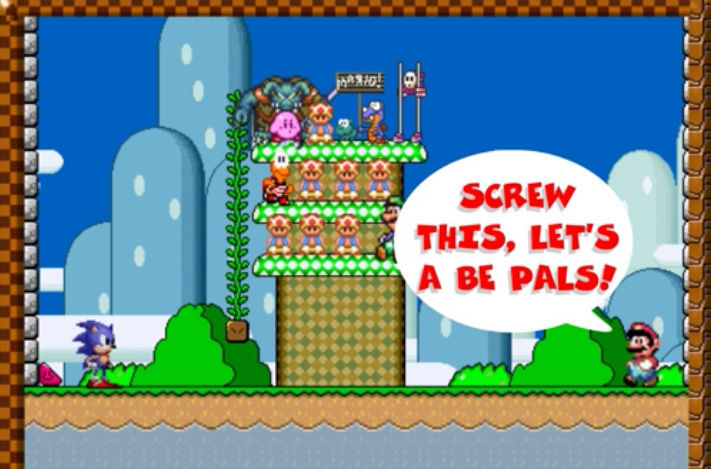 THEY DON'T EVEN WANT TO FIGHT. How bad can game be when Mario and Sonic want to kill each other!? Efe, what da fuck is this shit!?
I'm can't believe I'm participating in this bullshit. Be happy I'm a masochist you goddamn dominatrix motherfucker!
For those of you unaware, Efe wants to host Super Smash Flash 2, Bren showed off footage of Super Smash Flash 1 and a picture of the old Mario vs Sonic animatio-
AYE why don't you shut the fuck up! EFE I'm gonna crush you like how your elemental chihuahuas were crushed in the second Pokemon tournament. I WILL BECOME THE SEXY DOMINATRIX LADY!
I AM THE ILLEST THOT!

Florida Hans




Posts

: 90


Join date

: 2014-07-01


Age

: 24


Location

: Earth



'Elemental chihuahuas'? Well now it's personal.

I'll see you on the field of glory.

Efe Clemenza




Posts

: 74


Join date

: 2014-07-03


Location

: I'M AT SOUP



If Nicki Minaj is the modern Socrates, then Corey Feldman is David Bowie, Michael Bay is Stanley Kubrick, my laptop is the International Space Station, and Smash is a fighting game.
Similar topics
---
Permissions in this forum:
You
cannot
reply to topics in this forum